i samarbeid med

Easee elibil-lader
Easee Home er en intelligent, kraftfull og sikker ladestasjon for hjemmet.
Easee Home elbil-lader er intelligent og tilpasser seg alle elbiler, strømstyrker og strømnett. Laderoboten vil automatisk detektere om bilen støtter 3-fas eller ikke. Du trenger ikke å tenke på tekniske spesifikasjoner, laderoboten tilpasser seg alltid bilens behov og håndterer å lade flere biler med ulike behov samtidig.
Denne elbil-laderen er en lynintelligent ladestasjon som ikke bare erstatter stikkontakten, men som også gir deg mer kraft, smartere styring og en høyere grad av sikkerhet. Utviklet og produsert i Norge. Et eksklusivt produkt til en folkelig pris, hvor det eneste du trenger å tenke på er hvilken farge du vil ha.
Hvorfor velge Easee Home?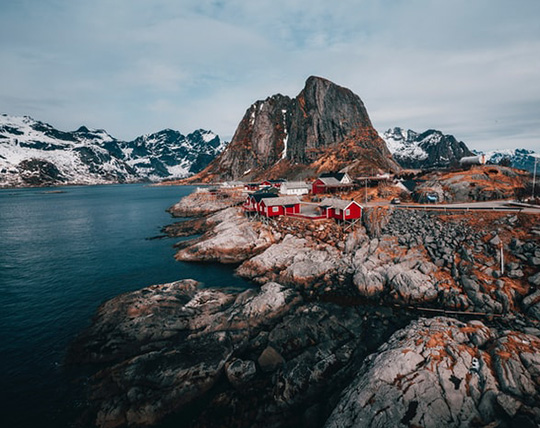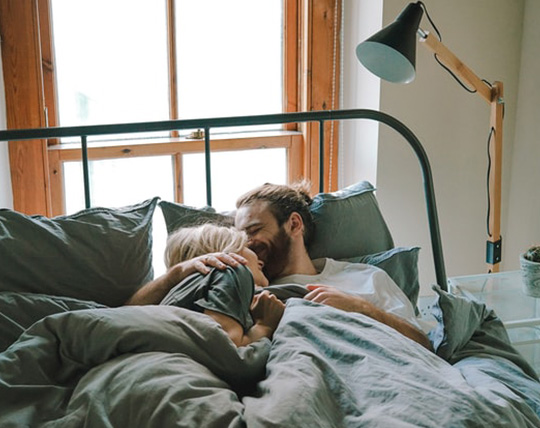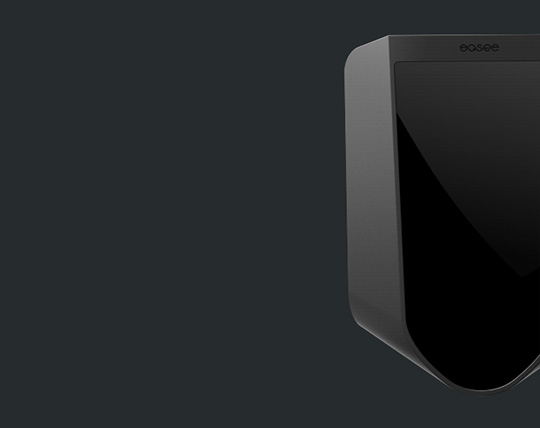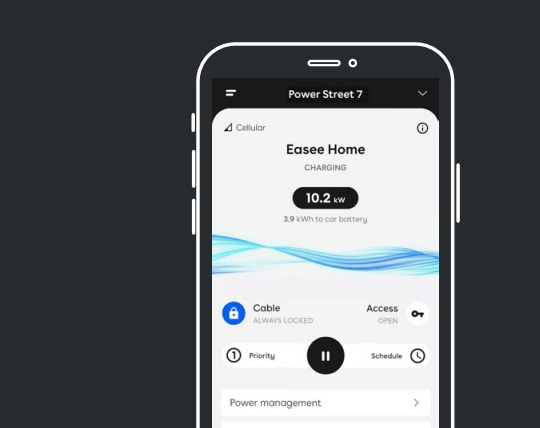 Hurtiglading
With Easee Home, you can charge up to 10X faster than a regular outlet. It charges as quickly as possible with the highest charging power
Optimized charging effect
You can have upto 3 charging robots on one course. All connected cars can be charged at the same time, and the available power is automatically and dynamically distributed between the devices. The total load will thus never exceed the set limit for the fuse.
Full of Power
With Easee Home, you can charge up to 10X faster than a regular outlet. It charges as quickly as possible with the highest charging power
Internet access
The charging robot is equipped with built-in E-sim and mobile communication. The type of communication may vary, but the charging robots supports a variety of standard such as 2G, 4G and CAT M1. We use a mobile operator that uses the Telia network with roaming partners in Europe. If you buy now you get a 4G subscription including a lifetime.
Always updated
The charging robot is updated with new features continuously. We detect if there are problems and do proactive maintanence. This way, you know that you have purchased a safe and future-proof.
Full of Power
The charging robot is, 69% smaller and lighter than other electric chargers, with similar functionality. It weigh only .5kg! This means that we save the environment atleast 4 kilos of copper and plastic per produced charger.
Spesifikasjoner
GENERELT
Dimensjon (mm): H: 256 x B:193 x D:106
Veggmontering (mm): cc H:160 x B:125
Driftstemperatur:-30°C til + 40°C
Vekt:1.5kg
KOMMUNIKASJON
Innebygd 4G/GPRS
Tilkobling med WiFi 2.4 GHZ b/g/h
Styr lading med Easee-appen
RFID / NFC-lesser
OCPP 1.6 via vårt API
LADINGT
Ladeeffekt:1.4-22KW
6A 1-fase-32A 3-fase (justeres automatisk
i forrhold til tilgjengelig kapasitet)
Opptil 7,36kW ved 32A 1-fase
Opptil 22kW ved 32A 3-fase (TN Nett)
Antall faser: 1 og 3 (heldynamisk)
Ladekontakt: type 2, Female (EC 62196-2)
Spenning: 230V / 400V AC (+-10%)
Avansert last fordeling
Opptil 3 laderoboter på samme kurs
Automatisk låsing av ladekontakt
Innebygd energimåler
SENSORER OG INDIKATORER
Lysstripe som viser laderens status
Touch-knapp for konfiguerring
av laderen
Sensor for regulering av lysstyrke
sensorer i alle hovedkontakter
Fyll ut skjemaet nedenfor så kontakter vi deg for en gratis og uforpliktende befaring.